Upcoming Training Schedule
Admission going on for Oct-2021
Training from: 1st Week of Oct-2021

No of Batch per Month: 4 Batch
Total Seat: 10 Nos per Batch
Seat Availability: 1 Seats for Batch 3
---
Training from: 1st Week of Oct-2021

No of Batch per Month: 4 Batch
Total Seat: 10 Nos per Batch
Seat Availability: 1 Seats for Batch 3
---
Training from: 1st Week of Oct-2021

No of Batch per Month: 4 Batch
Total Seat: 10 Nos per Batch
Seat Availability: 2 Seats for Batch 3
---
Considering the current Covid 19 outbreak, we will provide practical class session after becoming normal condition followed by Govt. guidline.
Practical Session will be held at
AEVT Pune
AEVT Bangalore
AEVT Howrah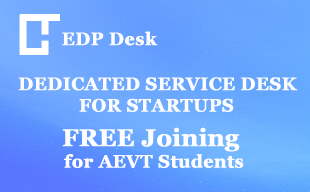 ---
Hire candidates quickly and easily.
Post Your Job and Search Resume. We consider only Direct Hire, where a company who intends to hire a candidate offers them the job directly.
EMPLOYERS SIGNUP
---